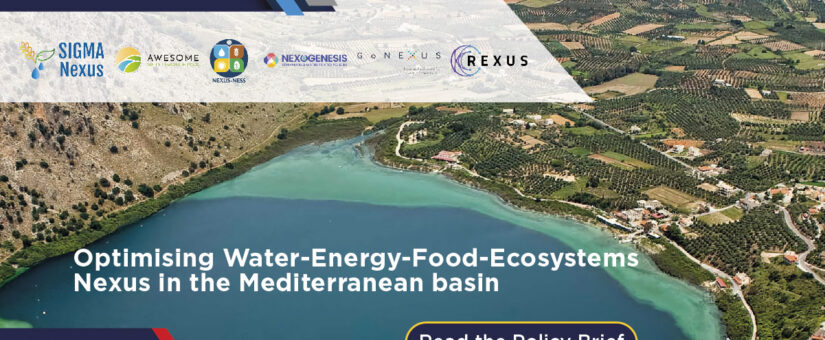 Read the new Sigma nexus Policy Brief, available here!
Explore the groundbreaking projects in the realm of Water, Energy, Food, and Ecosystems (WEFE) Nexus.
With a geographical scope beyond the Mediterranean, these initiatives aim to create a collaborative platform for optimizing resources.
From methodologies and training materials to a Multi-Stakeholders User Platform, these projects deliver tangible results. We are excited about the positive impact they can have on sustainable development.