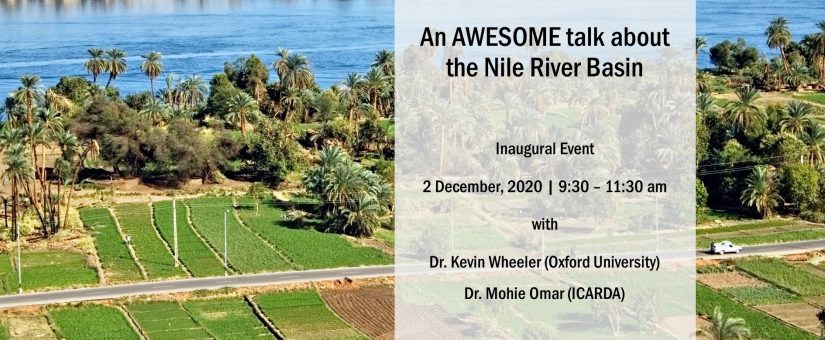 We are glad to invite you to the inaugural event of the AWESOME project "An AWESOME talk about the Nile River Basin", to be held online on the 2 December, 2020, 9:30 – 11:30 AM CET.
The core of the event will focus on previous research and expertise on water management along the Nile River, having Dr. Kevin Wheeler (Oxford University) and Dr. Mohie Omar (ICARDA) as invited speakers and renowned experts of the region.
Please register here.