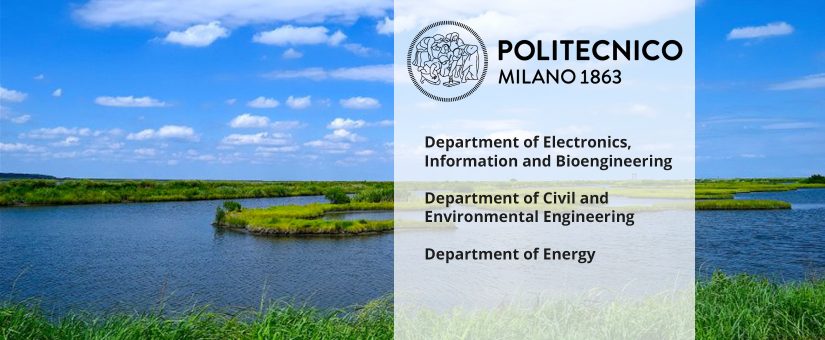 On the 1st of May 2020 the AWESOME (Managing Water, Ecosystems and Food Across Sectors and Scales in the South Mediterranean) project has officially started.
The main objective of AWESOME is developing a decision-analytic platform based on a multi-level, integrated Water-Ecosystem-Food (WEF) model to better understand multi-sectoral WEF trade-offs and to capitalize on potential synergies, also exploring the interdependencies and feedbacks across a hierarchy of spatial scales, from the macroeconomic development of the Mediterranean region and national scale, to regional planning at the river basin scale, downscaling until the single farm.
The project is part of the PRIMA (Partnership for Research and Innovation in the Mediterranean Area) Programme supported by the European Union and involves several partners of excellence: Politecnico di Milano, Athens University of Economics and Business, Yezreel Valley College, University of Haifa, Agrimatic Farms, RWTH University of Achen and Fondazione Eni Enrico Mattei.
The Department of Electronics, Information and Bioengineering (DEIB) contributes to the AWESOME project to a large extent, in the role of Project Coordinator and Manager Director, as well as Project Investigator, applying its wide expertise in Control Theory and Analysis of complex water systems. The aim is to develop a decision-analytic framework at the river basin scale, relying on a detailed characterization of different innovative technological solutions at the micro-scale and a realistic representation of macro-scale processes and regional policies influencing river basin dynamics in terms of land use, water and energy demands, and ecosystem services.
The Department of Civil and Environmental Engineering (DICA) of Politecnico di Milano contributes to the AWESOME project with the purpose of analysing the water-food-ecosystem nexus from a water perspective, in present and future scenarios. To this aim, DICA will investigate the spatially distributed agriculture water needs in present and future climate scenarios for the study area and the availability of water for food production and ecosystem services as well. Further, DICA will evaluate the sustainability of irrigation water consumption and will develop strategies for a sustainable increase of food production in the study area, including the analysis of alternative crop redistributions for improving the overall crop production and agricultural value.
The Department of Energy (DENG) contributes to the AWESOME project implementing an open-source energy model, to assess future energy demand scenarios – with high temporal and spatial detail – for the energy sector development and for energy production and dispatch. DENG will investigate the related economic and environmental impacts as well, according to the considered SSPs (i.e. Shared Socioeconomic Pathways) or potential constraints derived from other models, such as the crop water use model from DICA.